Workspace Themes
If your workspace looks different, or if you can't follow the instructions described on this page you might have the New Wrike Experience enabled. Click here to find out more.
All users (including Collaborators) on all account types can use Workspace Themes.
⏱ 1 min read
Overview
Customize how your individual Wrike Workspace looks with Workspace Themes: make the color scheme brighter or switch to one of the light themes if you are tired of bright colors.
Change the Workspace Theme
Changing the Workspace's theme changes only your individual Workspace.
Click your profile picture in the Workspace's upper right-hand corner.
Select "Settings" from the dropdown.
Click "Themes" in the left panel.
Click on a theme to preview and apply it to your Workspace.
Your Workspace's theme immediately changes.
Note, a limited number of Workspace themes is available in IE. We recommend using other browsers or our desktop app (Wrike for Windows & Mac) instead; it can be up to 800% faster than Internet Explorer 11 and supports all the themes.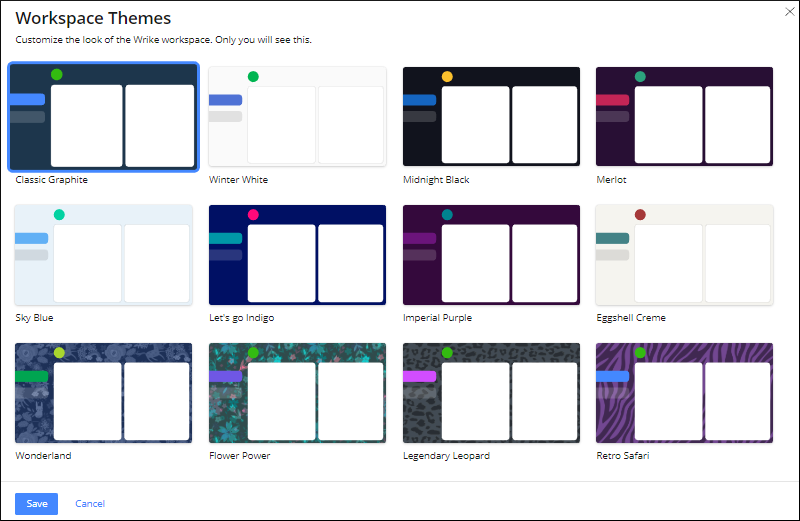 Top