⏱ 1 min read
Free Accounts
Account owners can close accounts.
We're sorry you're leaving, but here's how to close your account:
Click your profile picture 1 in the upper right-hand corner of the Wrike Workspace. 
Select "Account Management" 2 from the dropdown.
Switch to the "Settings" tab 3.

Scroll down to the "Delete account" section.

Click "Delete my account" 4.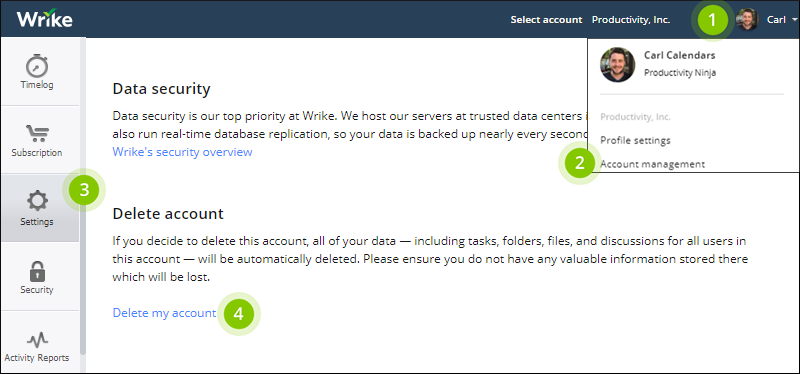 All Other Accounts
We'd hate to see you go, but if you want to close your Wrike account please send us an email at support@team.wrike.com.
Details on how to delete a single user from an account available here.