Step 5: Tailoring Wrike to Your Team's Needs
If your workspace looks different, or if you can't follow the instructions described on this page you might have the New Wrike Experience enabled. Click here to find out more.
*Available for Business and Enterprise subscriptions
Each team follows unique processes – so does yours! Wrike has a set of powerful features to help you organize work processes that fit your team's work style and needs.
Analyze your team processes and implement advanced features to help you manage your team and projects more efficiently.
Custom Workflows
Set up custom workflows to map your processes. Your account has one default workflow that includes five statuses: New, In Progress, Completed, Deferred, and Cancelled. You can set up additional workflows to better track what stage the work is in. Learn best practices.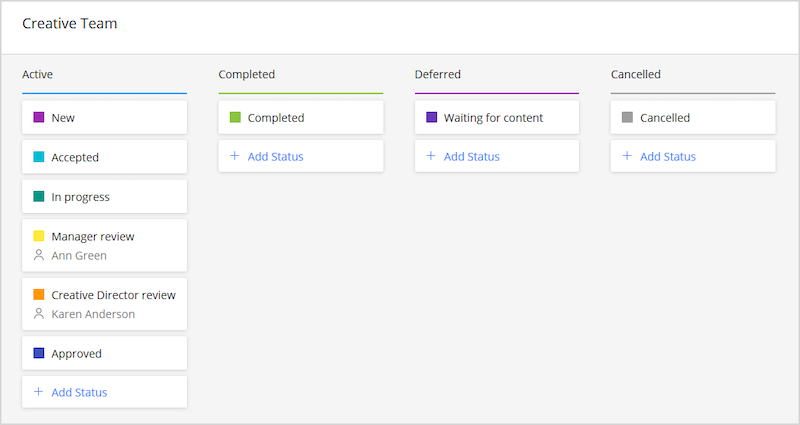 Blueprints
Add project templates to save time launching repetitive work. Enable Blueprints from Labs to manage your project and task templates and plan your work while keeping it separated from ongoing work.
What you can do using Blueprints
Separate work to manage planned content in a dedicated Folder tree.
Create content preemptively without sending notifications.
Assign tasks and projects without sharing and sending notifications.
Create actual work from Blueprints with notifications (launching work in bulk sends smart mass notifications).
Control availability of preemptively created work via sharing and permissions.
Plan future work without having to work on them right away.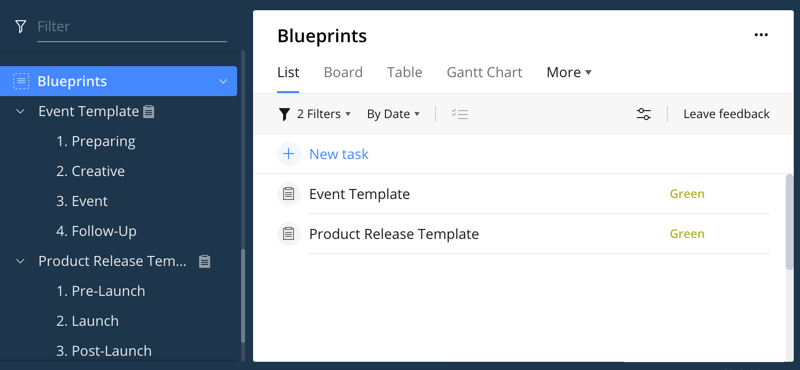 Request Forms
Create request forms to streamline the intake process. Request forms help you receive incoming work in a structured way without juggling emails with additional questions. Learn best practices.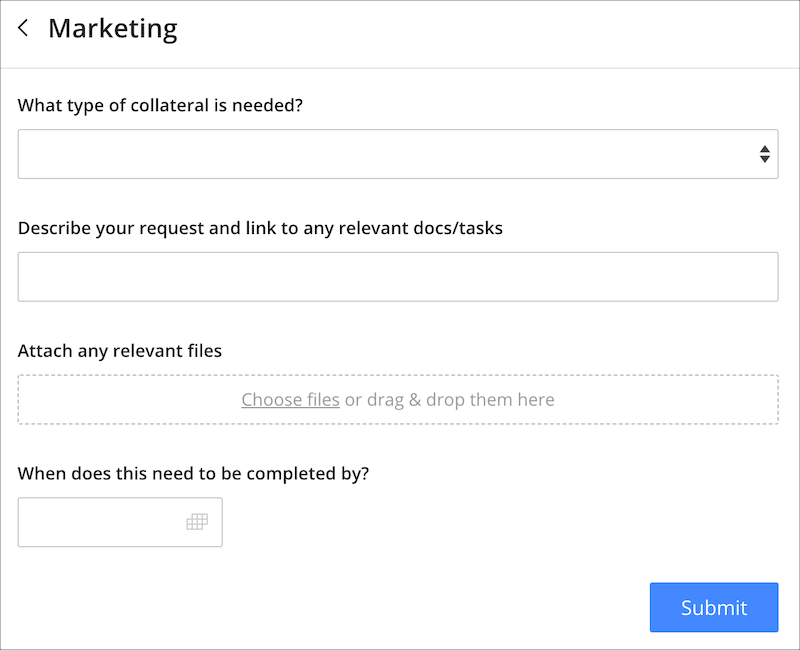 Custom Fields
Use custom fields to track KPIs like budget, goals, expenses, etc. If you want to dive even deeper, use calculated fields and color-code results. (Read more here.)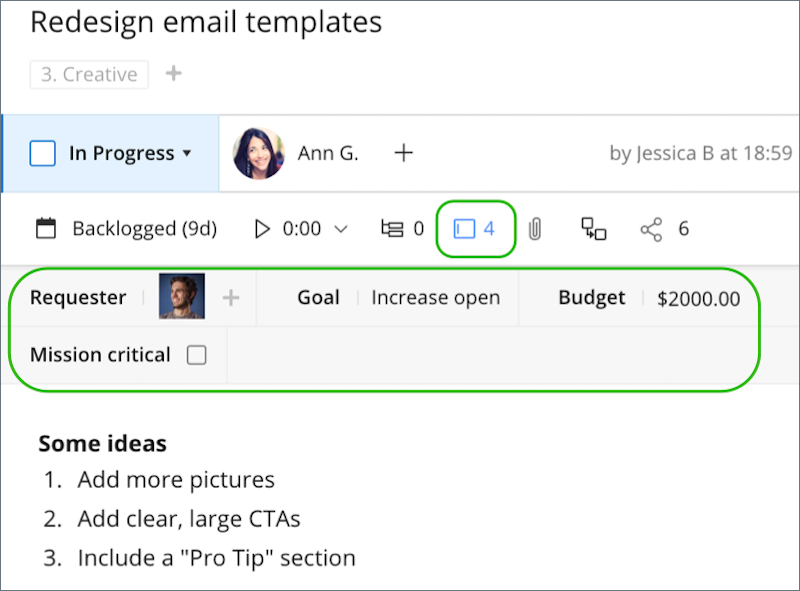 User Groups
Add user groups for enhanced communication and data sharing. Instead of sharing data or @mentioning one person at a time, use user groups to quickly share information with groups of people and make group announcements.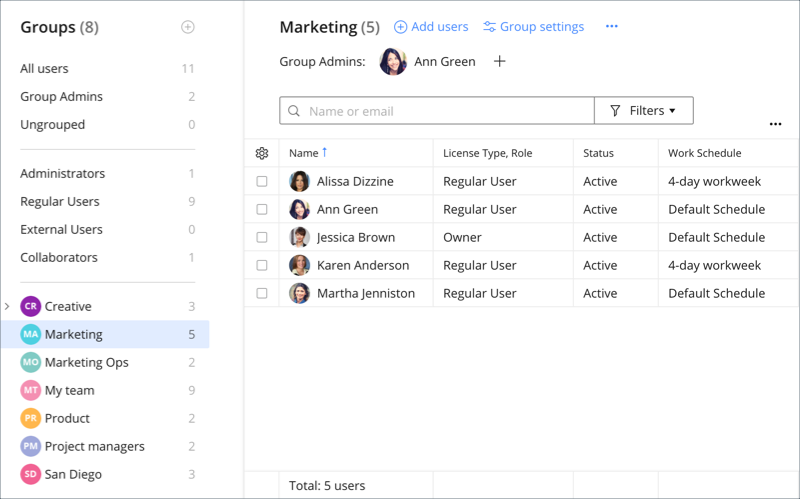 Integrations
Connect Wrike with your favorite apps to automate your workflows and sync data with prebuilt integrations or create custom integrations with Wrike Integrate add-on or Wrike API.
Most popular integrations: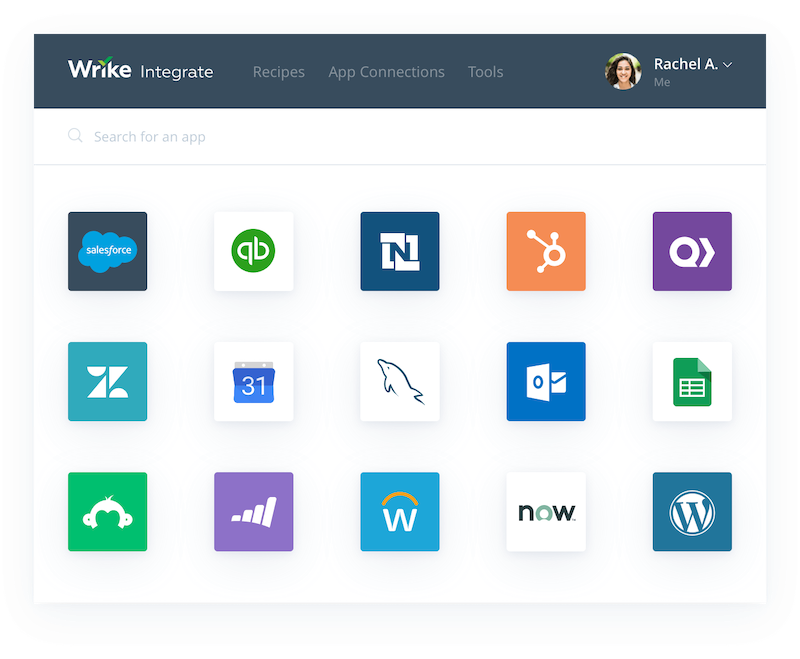 For your convenience, we've prepared a set of toolkits for different types of teams:
More Resources
Top