What's New in Wrike - April
This April edition of What's New in Wrike brings you some exciting updates to the features that you already know and love. We cover the release of Wrike Lightspeed, new automation actions, New Table view updates, and much more!
Available to all users on all plans.
If you still don't have all Wrike Lightspeed features enabled for your personal accounts turn it on all at once using the single Try Lightspeed toggle.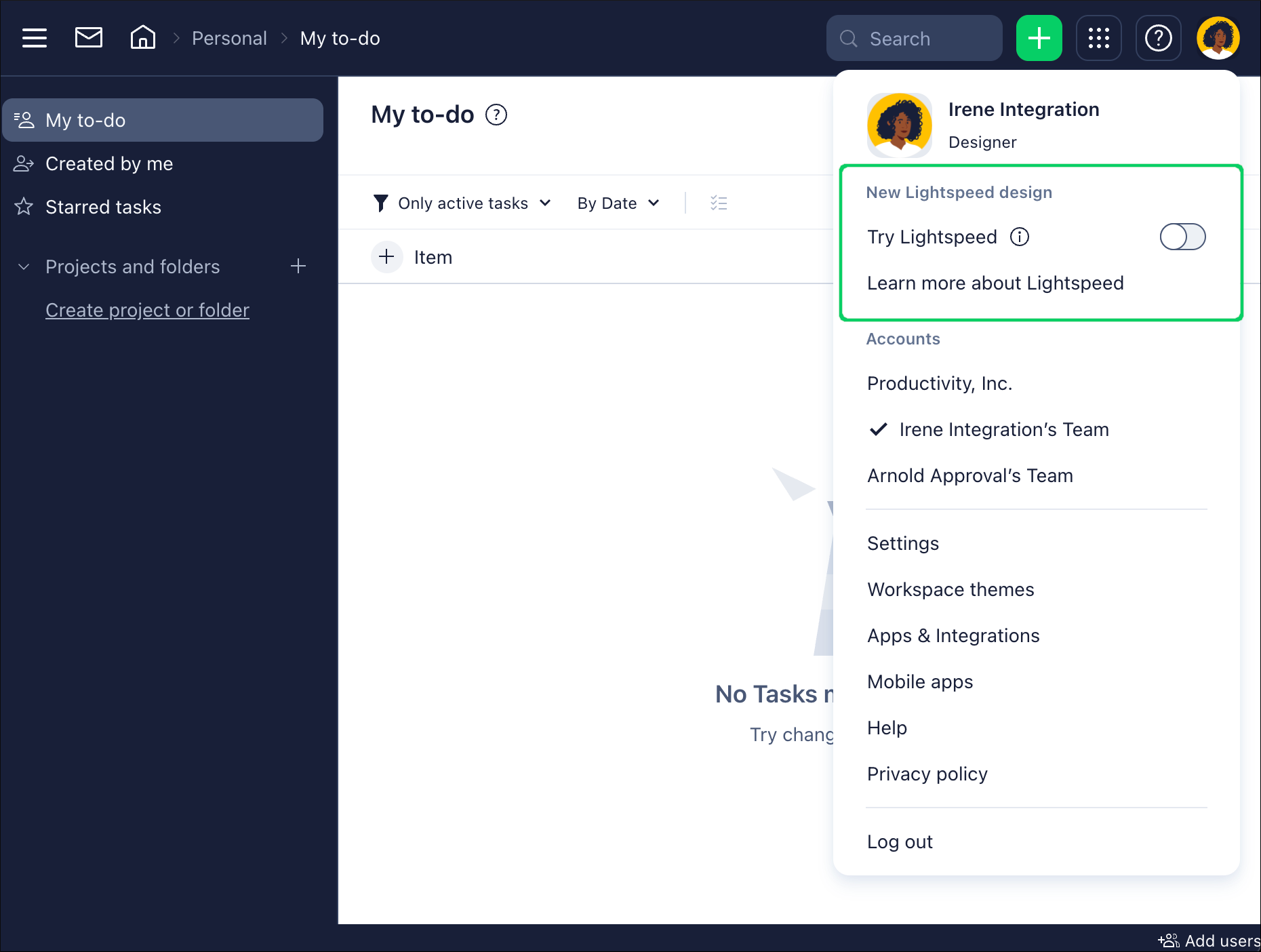 You'll get:
Note
If you already had some features enabled, they stay the same, but whatever Lightspeed part is still missing will be added to your account.
Available on all accounts with the New Table view enabled
We've added a compact display option to make it easier for you to view all your data at once.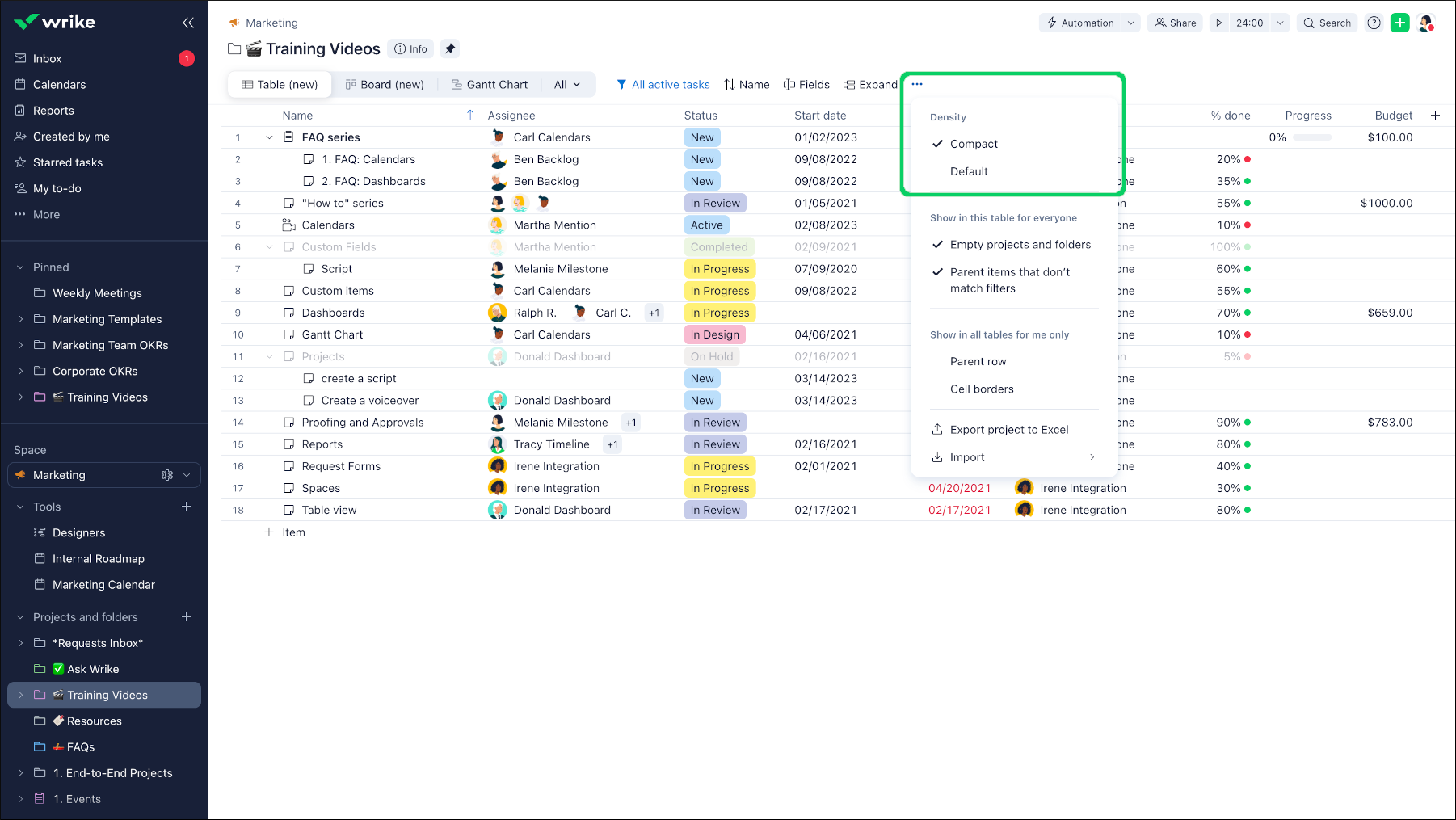 Plus, you can now copy and paste multiple cells at once and use the drag-fill option to quickly edit multiple cells. Simply select a cell, drag the dot that appears, and drop it where you need it.
Available on Business Plus, Enterprise Standard, and Pinnacle accounts
When creating a blank space you now can select which item types will be displayed as default for all space members. You can replace default tasks/folders/projects with custom item types and add more options to the existing list. This way all users will see the options you pre-selected when they try to create a new item in this space.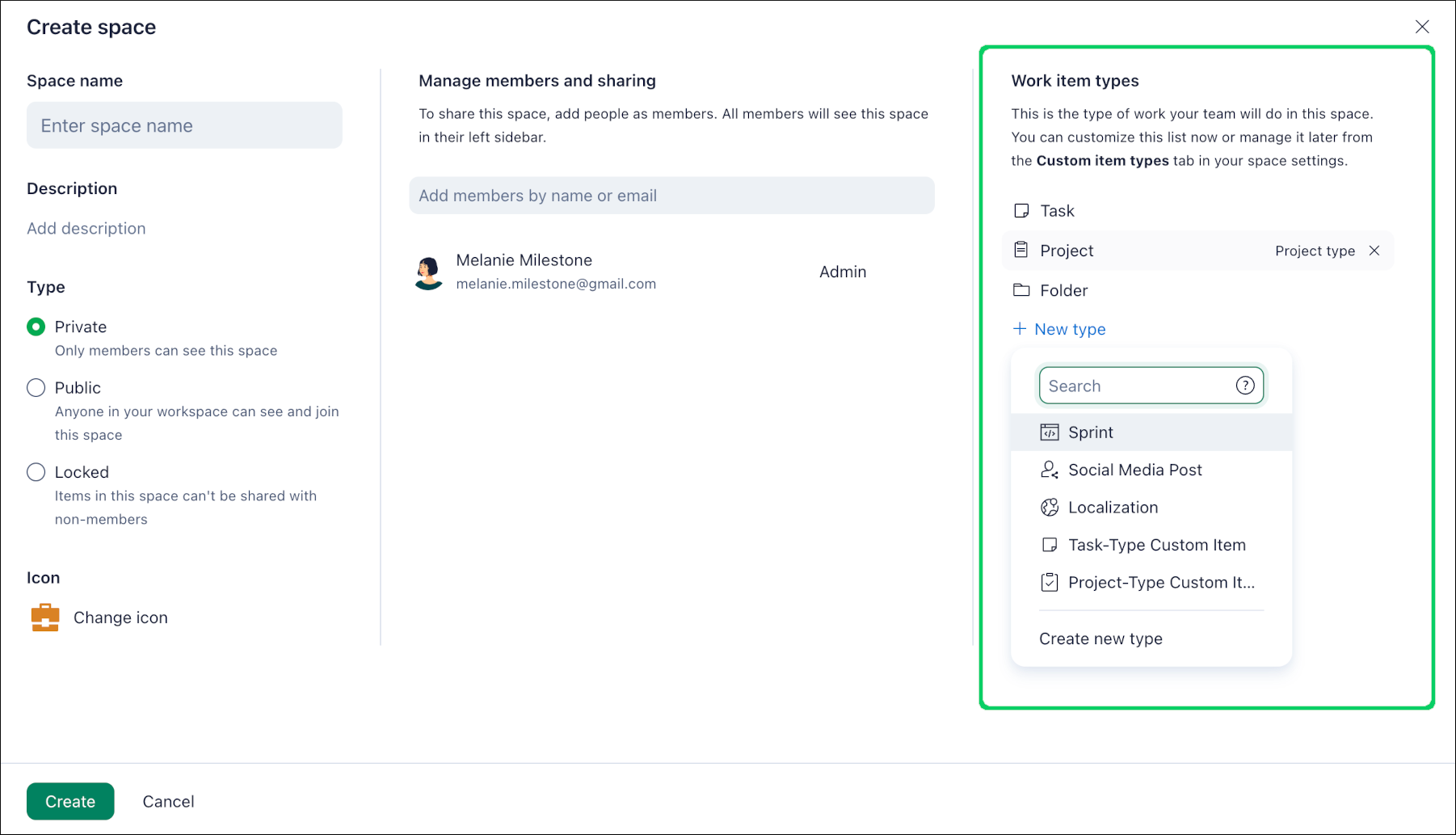 Available on Team, Business Plus, Enterprise Standard, and Pinnacle accounts
We've added two new actions called Duplicate item and Duplicate as subitem which allow you to create copies of tasks or projects easily.
And if you need to change the name of an item, we've added the Change name action that lets you completely replace the original name or add a prefix or suffix to it.
We've also updated the Direct subitem statuses change trigger. Now you can choose whether you want the rule to be triggered when all subitems' statuses change or just when any of the subitems' statuses change.
Available to space admins in accounts with Wrike Lightspeed enabled.
Space settings now open in full screen and can be closed by clicking the X button in the upper right-hand corner. There's also the new Share button at the top of the space's root page. Clicking the button takes you to the General tab of the space settings where you can add members to the space.
Available to all users on all plans.
We've made our search in Wrike Assistant even better by adding smart suggestions into the search field. When you click on them, you are redirected to the selected Help Center page.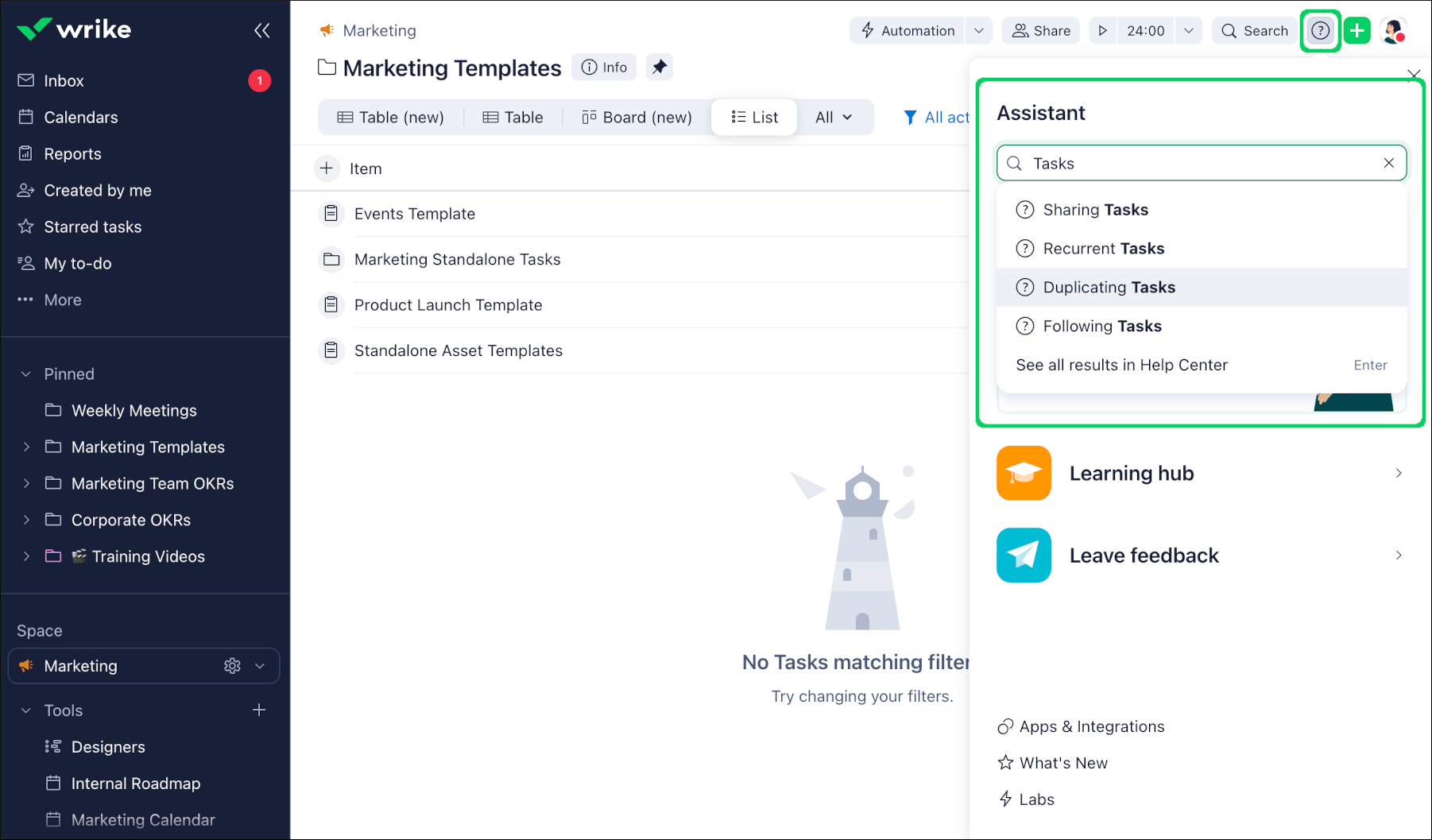 Top